Why Ohaus Scales?

Authorized Dealer
Why Ohaus Scales
The Ohaus corporation is a professional grade scale company that creates scales that comes in a wide array of weighing options and capabilities.
Why Ohaus Scales?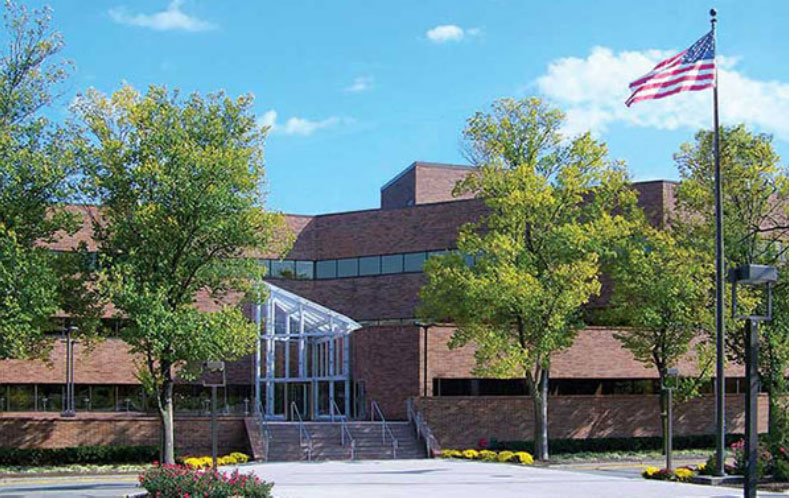 The Ohaus corporation is a professional grade scale company that creates scales that comes in a wide array of weighing options and capabilities. Still, Ohaus is exceedingly most famous for its analytical, retail, and laboratory equipment. Ohaus has an experienced resume of years of producing accurate, safe, and reliable scales since 1907.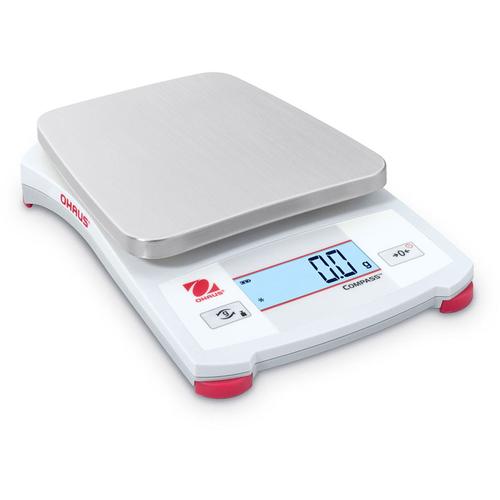 The OHAUS CX Compass Series scale offers the most accurate and reliable options for in-the-field weighing as it ensures it stays up to the respected par Ohaus scales are credited for. This scale has a life span of over 1000 continuous hours permitting uninterrupted operations regardless of whether it's purposed for industrial, retail, laboratory, or even educational purposes with the capability of teaching the basic concepts of mass and mass measurement to elementary school students.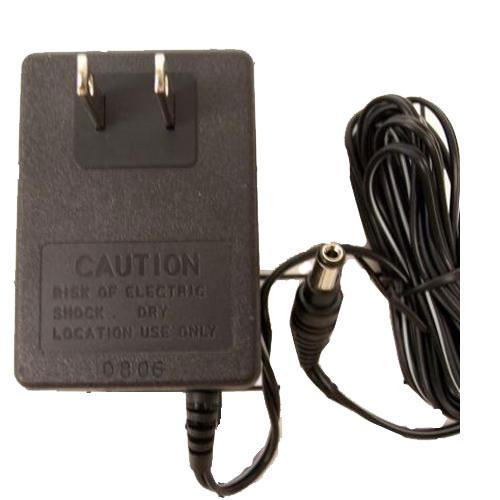 Power Usage
The powerful Compass series scale is capable of living up to 1000 continuous hours nonstop with no interference as long as it's powered by 3 AAA alkaline batteries. This is the ideal partner for traveling projects and purposes where you must be on the move. For more stationary usages, you can use an AC adaptor which is not included—if it will be simply sitting in a laboratory.
Versatility
When you are moving around to conduct tests, its difficult to ensure the different conditions in which you can work in. To your advantage, the CX Series is strategically equipped with 4 adjustable feet to level for the purpose of leveling your pan. Additionally the CX Series is prepared for any environment as it offers large black LCD screen displays to ensure that youll be seeing the information regardless of the lighting enviorment, along with the two button simple navigation, all these function together to ensure a smooth usage no matter the situation. There is an additional option to carry the scale in the Ohaus Carrying case (which is not included).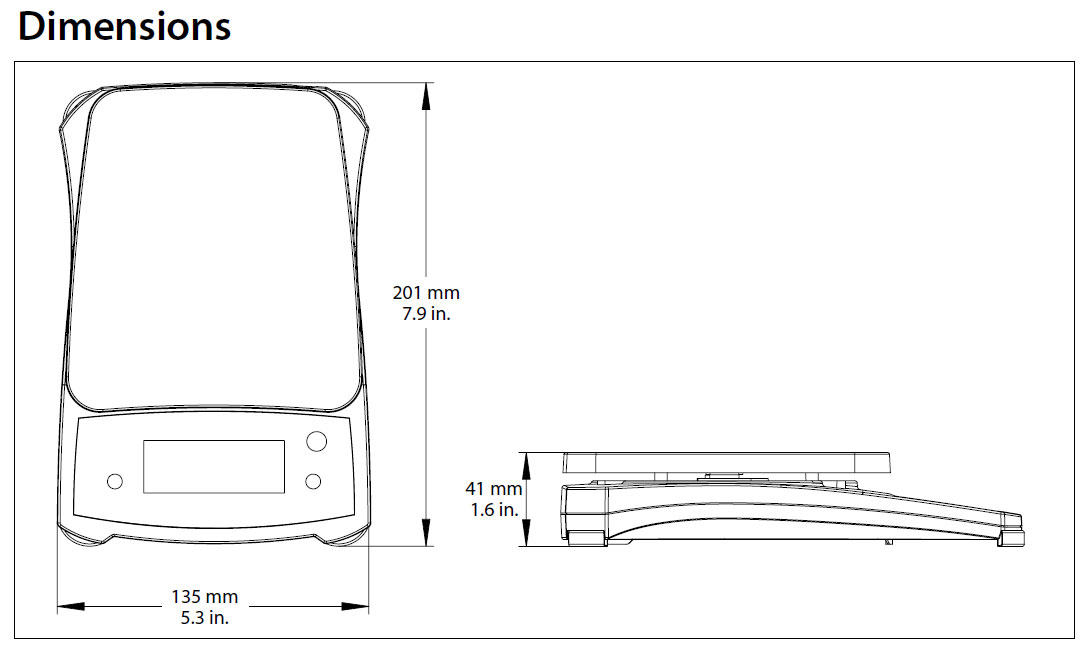 Footprint
At only 5.3 x 7.6 x 1.6 inches, the Compass scale can virtually fit in nearly any place due to its flexible size. It also only weighs a total of 1.1 lbs, making this scale amongst the lightest on the market.
Additional Features
In addition to the scale's versatile usage and small size, this scale arrives additionally equipped with a stabilizing option, auto-shut off, mechanical, software overload, and underload protection, all while being a digital scale. Available weighing units are grams, newtons, ounces, and pound-ounces. The calibration of the CX Compass is possible either digitally with an external weight or a user-selectable external span.
Versatile and Lightweight Scale
Regardless of whether you are testing samples out on the field or simply weighing food or jewelry, you are searching for a lightweight and fully reliable scale that can efficiently do the job you require of it. The CX Compass scale by OHAUS is the inexpensive and ideal choice to get your job done. Put your trust into a scale you can trust. Shop today!
Scout STX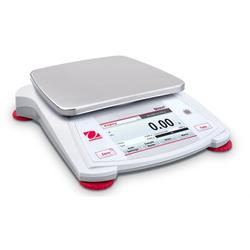 Just like the CX Compass, Ohaus offers other brilliant scales that range in usages with high versatility, high usefulness, and effectivity with of course Ohaus's applauded reliability and accuracy.

The Scout STX is the ideal purchase for those who are searching for organization and order while satisfying their measuring needs. That's one of the reasons these units are such a popular choice. They're versatile as they could fit virtually everywhere in an equal manner, from warehouses to offices, garages etcetera. The STX is perfect for weighing anything, for instance, the appropriate ratio of postage to letters, or small repair parts from around the house. The Scout STX is a man's best friend, as you can weigh and store up to 9 items at once. You can choose to weigh and measure everything from parts counting, percent weighing, check to weigh, dynamic animal weighing, totalization, mole weighing, display hold, and density determination. There is an endless list of scale usages through which you can utilize the Scout STX.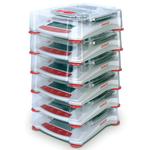 Set Up
Upon unboxing your own STX you can have it up and function in less than 5 quick minutes. You may find included in the box: the STX base, a 4.7" round weighing platform, and an AC adapter. There is a large array of additional accessories you can add to the STX including communication modules, cases, in-use covers, printers, and stacking kits. We recommend the stacking kits if you have numerous weights that you'd like to effectively store, and the individual case if you have one STX. The stacking option allows you to save valuable shelf space by giving you the option to store your Scout STX in a clean and professional manner

Easy Usage
Amongst the first thing you would notice upon turning on your Ohoau STX is the bright touchscreen. The scale is easy and straightforward to use, even for people who never used scales such as the STX before. The head menu guides you through icons, making your process simple and direct. An additional huge plus is that you can operate the touchscreen even with gloves on.

An example of how the scale functions to the most accurate point, you would notice upon powering the scale and finding your way to the Weighing Units screen, you can choose parts counting in order to appropriately measure and count small parts and tools such as bolts and screws and receive accurate calibration from the scale. For instance, by setting an Average Piece Weight by tapping the Samples key and adding 30 pieces to the pan you'd then enter 30 parts as the total quantity on the screen. The Scout counts the average weight and stores it in its memory archive. This makes jobs quicker, and more efficient, as this process takes the machine up to one second—a lightning-fast feedback response time.

Transportability
An additional excellent point about the Scout STX is its transportability. You can move it anywhere as it is charged only through 4 AA batteries. This is preferable if you like keeping the scale up on easily accessible surfaces and do not want to take up extra electricity plugs. The Scout STX can run for over 6 hours continuously on its batteries, similar to the CX Compass, you can have uninterrupted and continuous work on the scale done. Additionally, the Scout STX has a smart auto-shutoff just in case you forgot to turn it off after your last use, leaving you with stress-free usage for the next time you need the scale.

Many are satisfied with their Scout STX even after months of use. Users love the easy and straightforward setup and use, this is a recommended scale, no doubt for those that require an easily versatile, portable scale that's not absurdly priced. Here at Scales Galore, we recommend the Ohaus Scout STX for anyone that needs a scale that is both affordable, versatile, and fully portable.

Interested? Check out the scale on our website here.
Have questions?
Contact us today and one of our professionals will gladly assist you.

call: 718-336-5900/email: [email protected] or WhatsApp Chat