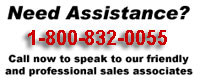 Now, the AX900 axle scale series combines field proven technology, the most sought after features and widest range of sizes and capacities into one complete line of above and in-ground axle scale systems to stay ahead of these ever growing requirements.
No other axle scale system offers more cutting edge technology to ensure vehicles can be check weighed in the most efficient and cost effective manner. The AX900 series provides weigh bridges in a variety of lengths, capacities and configurations to weigh anything from single to multi-axle vehicles. The ruggedness and modular design of these systems make them ideal for locations where large permanent scale installations are not feasible.
One, two and three pairs of weigh bridges can be connected to the optional PT20 Axle Weigher CPU to display and print individual axle, axle groups and gross vehicle weights. Because the AX900 is the only scale that performs analog to digital conversion at the scale, all platforms and cables are 100% interchangeable for maximum reliability and ease of use.
For the most advanced and quickest weighing needs, vehicles can be weighed in motion when utilizing the optional AX20-WIM CPU. No longer does the vehicle have to be weighed in a series of static axle groups. Simply drive over the AX900 series scales for fast and easy weighing.
The AX900 series utilizes stainless steel, hermetically sealed shear beam load cells that are certified to 5,000 divisions by the U.S. National Institute of Standards and Technologies and by OIML, the worldwide equivalent. This is the highest available degree of certification for a commercial load cell. This design ensures unparalleled accuracy, increased longevity and drastically reduced down time.