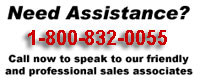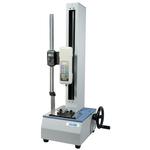 With Distance Meter
The HV series vertical wheel operated force measurement test stands feature a compact design with several ranges, up to 750 lbf capacity. The hand wheel offers precise movement that is ideal for force measurement that requires relatively consistent speed and maximum gauge control. The rack and pinion design allows the force gauge to remain stationary when the wheel is released. The HV series is very easy to use. Each rotation of the wheel will move the carriage of the test stand ~2mm.
The HV series test stands can accommodate any of the standard range Imada force gauges. The 300, 500 and 750 lbf capacity stands can accommodate high capacity Imada force gauges. AP-002 Adapter Plate is available to mount most other force gauges to Imada test stands.
An optional digital distance meter is available on all models (add -S to the model number).
Models
HV-110
HV-110-S
HV-110L
HV-110L-S
HV-220
HV-220-S
HV-300
HV-300-S
HV-500
HV-500-S
HV-750
HV-750-S

$985.00




$1,635.00




$1,685.00




$2,335.00




$1,300.00




$1,750.00




$2,250.00




$2,940.00




$2,650.00




$3,340.00




$4,250.00




$4,940.00



Capacity
110 lbf
110 lbf
110 lbf
110 lbf
220 lbf
220 lbf
300 lbf
300 lbf
500 lbf
500 lbf
750 lbf
750 lbf
Stroke
11.3" (288mm)
11.3" (288mm)
11.3" (288mm)
11.3" (288mm)
11.3" (288mm)
11.3" (288mm)
16.9" (430mm)
16.9" (430mm)
16.9" (430mm)
16.9" (430mm)
16.9" (430mm)
16.9" (430mm)
Clearance
9" (229mm)
9" (229mm)
16.5" (420mm)
16.5" (420mm)
9" (229mm)
9" (229mm)
9" (229mm)
9" (229mm)
9" (229mm)
9" (229mm)
9" (229mm)
9" (229mm)
Travel / Rotation
2mm
2mm
2mm
2mm
2mm
2mm
2mm
2mm
2mm
2mm
2mm
2mm
Distance Meter Included
-
Yes
-
Yes
-
Yes
-
Yes
-
Yes
-
Yes
Distance Meter Display
Push button for inch/mm, zero set and on/off
Push button for inch/mm, zero set and on/off
Push button for inch/mm, zero set and on/off
Push button for inch/mm, zero set and on/off
Push button for inch/mm, zero set and on/off
Push button for inch/mm, zero set and on/off
Distance Meter Resolution
0.0005"/0.01 mm
0.0005"/0.01 mm
0.0005"/0.01 mm
0.0005"/0.01 mm
0.0005"/0.01 mm
0.0005"/0.01 mm
Distance Meter Accuracy
0.0005"/0.01 mm
0.0005"/0.01 mm
0.0005"/0.01 mm
0.0005"/0.01 mm
0.0005"/0.01 mm
0.0005"/0.01 mm
Diagrams
HV-110
HV-110-L
HV-220
HV-300
HV-500
-
HV-110

HV-110-L

HV-220

HV-300

HV-500
Compatible Force Gauges