1124 Series and 1124-1 Series

| | |
| --- | --- |
| | |
| Legal For Trade | Canada Measurement |

Have Questions?


Our Staff will be glad to help



1124 Series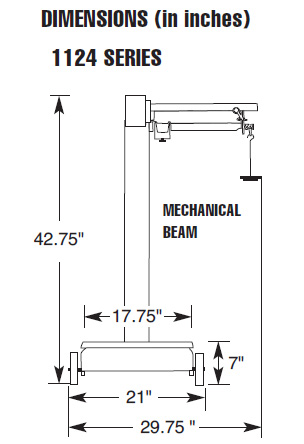 Portable Mechanical Beam Scale 1124 Series Fairbanks 1124 Series is a rugged and economical beam scale for industrial and commercial general utility weighing. Its large platform and 1,000 pound capacity make it the ideal scale for a variety of applications. The base, lever system and platform are all made of durable cast iron, providing exceptional accuracy and reliability over many years of service, with virtually no maintenance.
APPLICATIONS
Intrinsically safe
Parts distribution
Material handling
Inventory Management
Warehousing
Bag Filing
FEATURES
Cost-effective solution for basic, portable mechanical utility scale applications.
Mechanical design makes the 1124 Series perfect for all hazardous locations.
Easy to maneuver, even in tight spaces.
Easy to read, chrome-plated beam with brass inset
Open face poise with pointer in place when preset
NTEP and CWM approved for Legal For Trade applications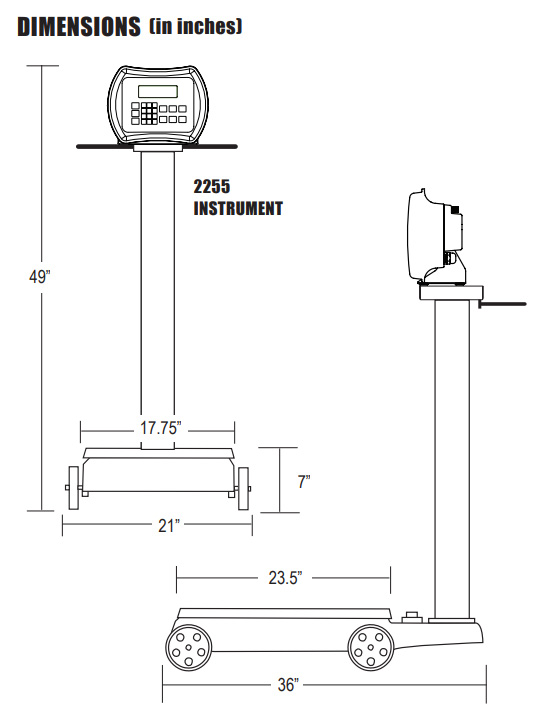 1155 Series
Fairbanks 1155 Series combines digital electronics with reliable, mechanical weighing to create a general purpose, 1000 pound capacity utility scale that is approved for commercial applications. The full-numeric keypad provides easy means for manual input of tare weights and product IDs.

ECONOMICAL AND EASY TO USE
This portable, cast iron scale runs on AC or battery-power, enabling it to operate virtually anywhere. Easy-rolling wheels and a new, non-slip, ergonomic handle make moving the scale a simple task.

APPLICATIONS
Material handling
Inventory management
Parts distribution
Warehousing
Auditing
Bag filling
FEATURES
Sturdy cast iron base, lever system, platform and wheels provide years of accurate service.
Made for easy portability with cast iron wheels and new, non-slip, ergonomic handle.
Battery or AC power.
Fairbanks low-power technology enables batteries to last up to 55 hours of continuous use.
1.0 in backlit LCD is easy to read in most lighting conditions.
NTEP and MC approved for "Legal for Trade" applications.
Specifications
Model
1124 Series
1155 Series
55652
55653
Price



$589.00






$1,457.60



Capacity x Readability
1000 x 0.5 lb
1000 x 0.2 lb
Legal for Trade
NTEP CC# 88-266, MC #AM-4657
NTEP CC# 92-110, MC #AM-5720
Construction
Cast iron
Cast iron
Column
Fabricated steel
Fabricated steel
Pan Size
23.5" x 17.75"
Wheels
5.0" diameter, cast iron
Units
lb
lb, kg, oz, g, custom
Display
-
1.0 in tall, 6-digit, green backlit LCD
Enclosure
-
ABS plastic enclosure NEMA 1 rated
Push Button Keys
-
0-9, Decimal, Enter, ID/Left arrow, Right arrow, Menu, Zero, Print, Units, Tare, On/Off, B/G Net
Communications
-
COM 1 - RS232, RS422, RS485
COM 2 - RS232, RS422, RS485, 20 mA
External - DB9
Power
-
AC or 5 D cell batteries