Legal for Trade

Have Questions?


Our Staff will be glad to help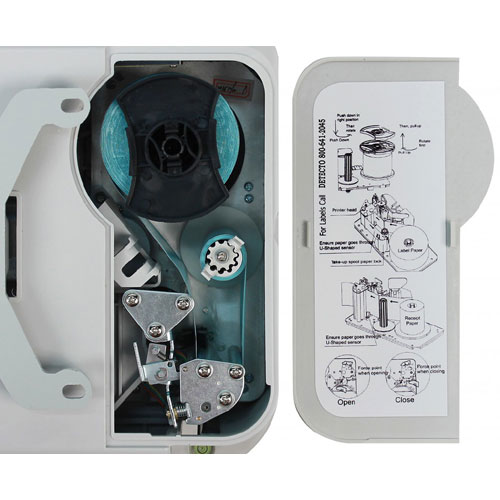 ALL-IN-ONE PRICE COMPUTING AND LABEL PRINTING SCALE
DETECTO versatile DL series price computing scales with integral label printers are designed for highly customizable retail use in delis, supermarkets, produce sections, convenience stores, and grocery store meat sections. With 5,990 PLUs and 2-MB memory, the DL series is economical, durable, user-friendly and incorporates all of the essential features needed for legal-for-trade weighing and label printing. Weve also included a case of 12 rolls of die-cut UPC labels, model number 6600-3001
VIVID DISPLAY
Bright green, easy-to-read LED display readouts ensure visual accuracy for both the operator and the customer. The 5-window display includes 1 dot matrix message display.
CUSTOMIZE WHAT YOU PRINT
DETECTO's DL series prints labels in a wide variety of styles, sizes, and printed information: bar codes, QR codes, safe handling images, ingredients, weights, date formats with month/day or time, nutritional facts, discounts, logos, and more. 50 label types available via included software with the DL serie
INCLUDES PC SOFTWARE
DETECTO's DL retail scale is as intuitive to set up as it is to use, simplifying both management and employees tasks. The scale comes with versatile PC setup software and networking capabilities allowing you to make updates to multiple scales for your facility. Customized reporting features provide you with all the information you require to make your accurate business decisions for your store.
Flexible and easy-to-use PC software with drag-and-drop graphics set-up:
Over 50 label types are available to set up via included software
Simplified exporting and importing PLUs to and from Excel
Full control over PLU data
Easy firmware USB upgrades using USB drive (flash memory) with no need to break the NTEP inspection seal
Full back up of all specifications (duplicates a scale's setup in minutes)
Each PLU can easily be created, viewed, and modified within the DLX50 utility. PLUs created at the scale can be imported to the utility and viewed/modified as well
PLU and setup information can be imported and exported via RS232, USB, or Ethernet at the click of a button
Custom bitmap graphics can be loaded onto the DL Series scales for use in label printing.
Labels have fully customizable layouts and font sizes by use of this user-friendly graphic interface.
This graphic display allows PLUs to be quickly assigned to quick keys. This page can then be printed and used as the quick key overlay for the DL Series scale